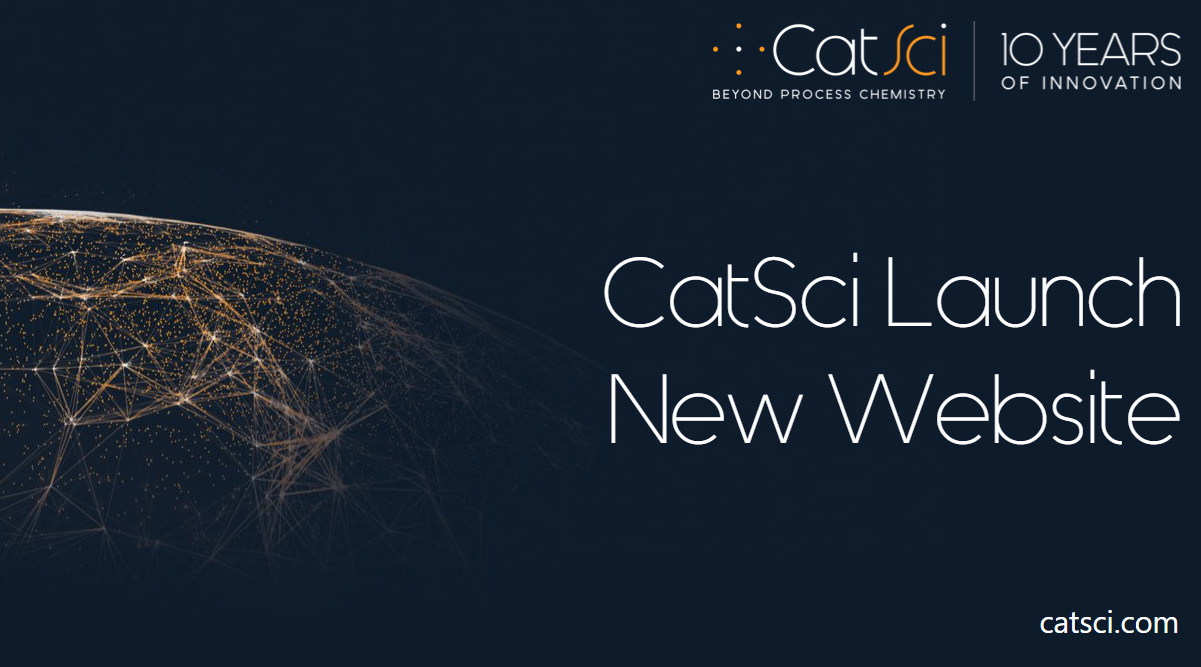 CatSci are pleased to unveil our new and updated website. We have been working hard to ensure it is as streamlined and efficient as possible, as well as making it even easier for our customers to navigate.
The website refresh also aligns with CatSci's digital transformation, and this is just one step in our evolution.
Make sure you explore the new site and discover its new, refreshed look.
To address each and any of your pre-clinical and Phase I project demands, our fully integrated process chemistry, analytical development, material science and pre-formulation teams offer tailored solutions, from route scouting and selection, initial scale-up, to risk management. If you're interested in our early development capabilities, head here.
For your late development projects, we provide process design, assessment and optimisation, scale-up for clinical and commercial manufacture, tech transfer and post-approval improvements coupled with material science, pre-formulation and analytical development to de-risk your journey from Phase II and Phase III, right through to product launch and beyond. If you'd like to take a look at our late development offerings, head here.
Through our High Potency API development capabilities, we support each stage of your highly potent product lifecycle. Our powder handling isolator enables operation at OEB-5 (OEL 0.1 – 1.0 µg/m₃), it includes a parallel reactor workstation technology, compatible with PAT and automated sampling.
To find out more about the CatSci team and our story and milestones, head here, and to see our latest vacancies and opportunities, take a look at our careers page.
Don't forget to check out our News & Events page to stay up-to-date on all of our latest news and developments, and the upcoming events we will be running and attending.
Plus, our Knowledge Hub is the place to go for CatSci's case studies, whitepapers, patents and more. Here, you can discover how we address our customers' dynamic portfolio challenges with our end-in-mind and tailored approach.