CatSci Appoints New Director of Chemical Development, Rob Crook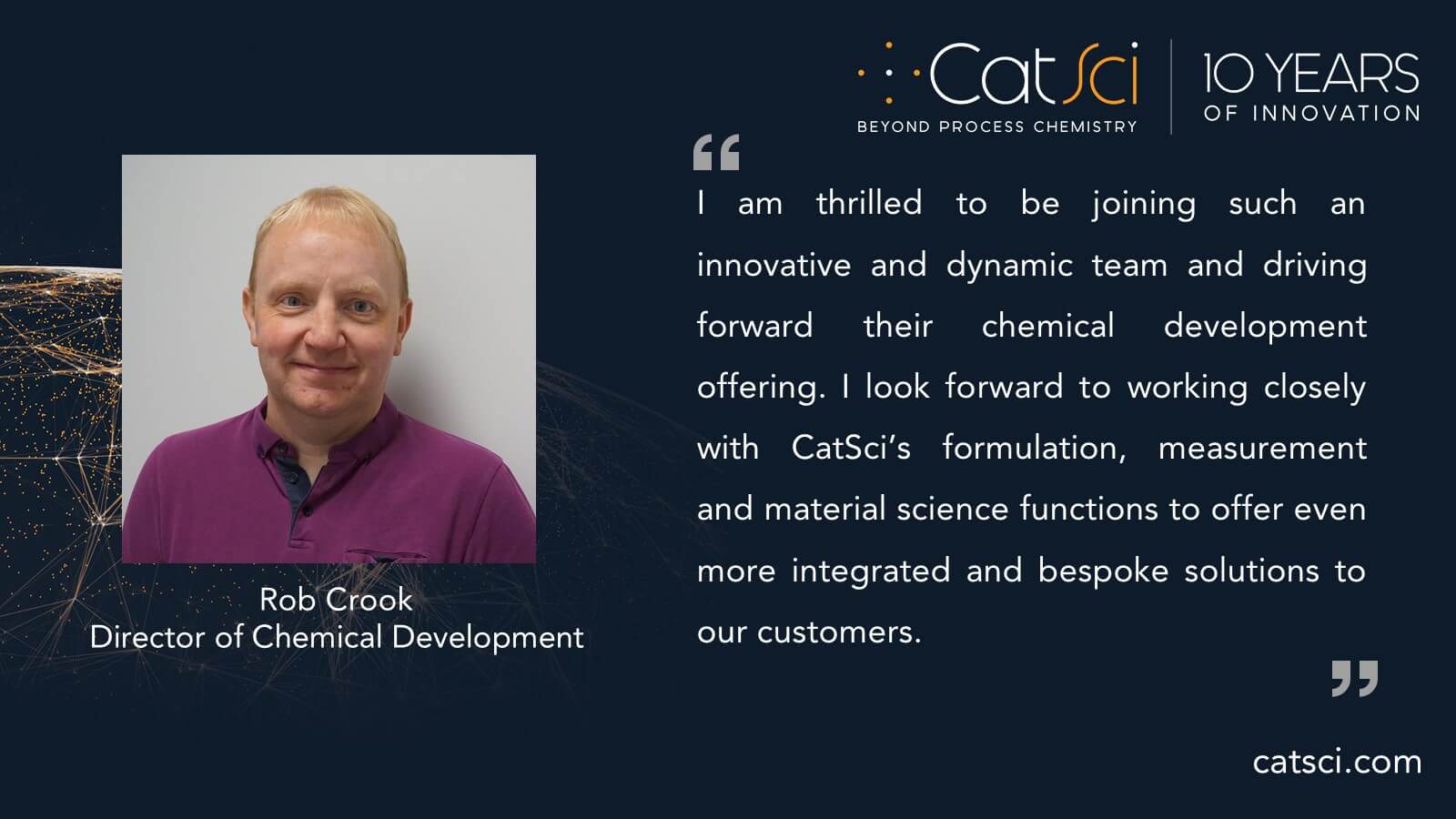 CatSci Ltd is proud to announce that Rob Crook will be joining the CatSci team in May as our new Director of Chemical Development. Previously, Rob has held a number of Senior Roles within Pfizer, most recently leading the Sandwich API Development Laboratories.
We are incredibly excited about this new appointment; Rob will be bringing over 28 years of pharma expertise across the CMC landscape, and his experience will help to ensure we are continuing to offer unparalleled strategic value to our customers' journey from molecule to medicine. Along with our material, analytical science, and formulation capabilities, Rob's position will allow us to provide a more holistic approach to medicines development. By enhancing our capabilities, we are in line with our commitment of always offering more and better to our customers so that they can deliver best-in-class therapeutics to those in need.
Robert said, "I am thrilled to be joining such an innovative and dynamic team and driving forward their chemical development offering. I look forward to working closely with CatSci's formulation, measurement and material science functions to offer even more integrated and bespoke solutions to our customers."