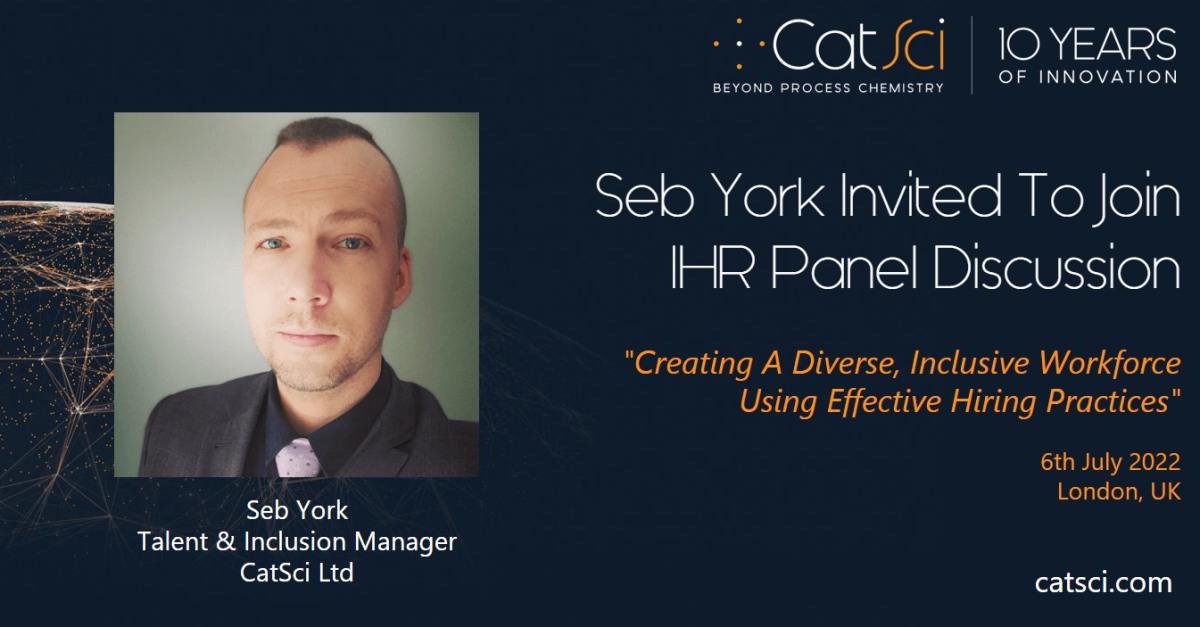 CatSci are pleased to share that our Talent & Inclusion Manager, Seb York, has been invited to speak on the panel at the IHR Event, 'Creating A Diverse, Inclusive Workforce Using Effective Hiring Practices.'
Taking place on the 6th July 2022, this panel discussion will explore the ways companies can make improvements in boosting diversity and inclusive. The speakers will discuss the challenges, opportunities and best practices around recruiting and building a truly diverse workforce.
We are incredibly proud that Seb has been asked to speak at this event, and we are sure his insight and passion for Equality, Diversity and Inclusion will be invaluable to the panel and attendees.
This free event will be held between 8:30am – 12pm at The Goldsmith's Centre, London, on Wednesday 6th July 2022. You can find out more about it by heading here.