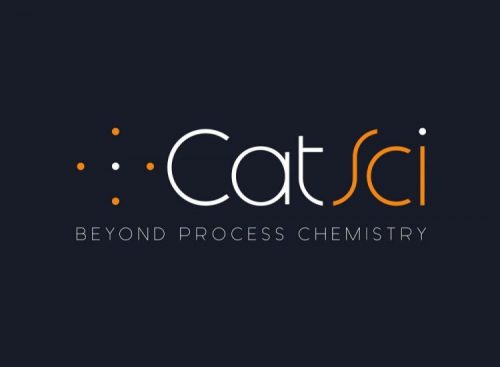 12th November 2019
As the company project portfolio and laboratory complex continue to grow, CatSci requires additional Process Chemists to join their dynamic team in a world-class facility. 
Location: office base in Cardiff, UK
Contract: Full-time, permanent, to start February 2020 onwards
Compensation: £28.5-30.5k, 25 days annual leave, company benefits and annual bonus
Key Responsibilities and Accountabilities
Your responsibilities will include:
Bringing scientific excellence to the research and development of new processes for our clients
Practical project delivery in the laboratory as project and portfolio demands require
Delivering chemistry programmes to cost, quality and time demands
Liaising with clients at technical meetings, and compiling reports to convey results and offer conclusions
Commitment to personal development and training, and to sharing of expertise and experience with other members of staff
Knowledge and Skills
The ideal candidate will have:
A PhD in chemistry in organic chemistry with broad and rigorous understanding of organic synthesis
PhDs in physical and inorganic chemistry may also be considered, depending on the degree of organic synthesis knowledge and the balance of other skills
Relevant industrial experience is an asset but is not essential
Practical expertise in the use of synthetic chemistry techniques
An appreciation of analytical chemistry, physical organic and/or catalysis would be advantageous
Some experience, or a genuine interest, in the development and scale-up of chemical processes to large scale lab and pilot processes
Excellent task management and communication skills, and proficiency in the use of appropriate information technology
The ability to work both independently and collaboratively to solve demanding problems
Person Specification
Self-motivated and results-oriented with a clear focus on delivery of demanding project objectives
Able to think creatively and use initiative in approaching complex chemical challenges
Enthusiastic and willing to learn; keen for challenging new experiences and scientific accountability
Good interpersonal skills which foster collaborative team-working in order to achieve overall goals
Good communicator, using written and verbal media; able to advocate and justify own opinion, but equally able to take on board differing opinions and work collaboratively
Natural leadership ability is desirable, although formal line management capability is not initially required
To Apply for this Position
Please send your CV to angela.moseley@catsci.com with a covering letter outlining why you believe you are qualified for this demanding and exciting role.
Applications will only be considered if received by e-mail.  Applicants must be eligible to work in the UK and must be fluent in both spoken and written English.
Closing date for applications: Tuesday 26th November 2019
© CatSci Ltd, 2019
Angela Moseley
angela.moseley@catsci.com