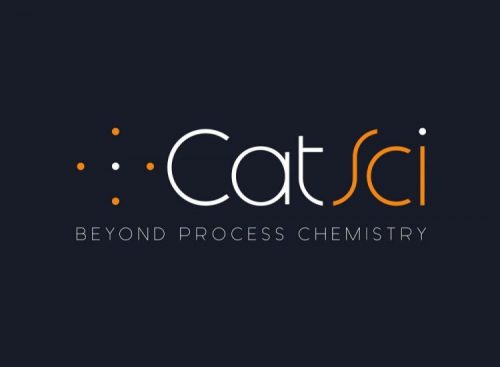 11th December 2018
CatSci Ltd, based in Cardiff, UK, is an expert service provider to the chemical research, development and manufacturing industries, specialising in the process research and development for manufacturing drug substance and other high value materials. CatSci Ltd has extensive knowledge and expertise in a wide range of chemistry from discovery support through to full scale manufacturing and life-cycle management.
The role will focus on the development, validation and preparation of catalysis kits, known to us as CatKits. A CatKit is a self-contained screening kit which enables a chemist without expert knowledge to test their own compounds against a range of catalysts, and under a range of reaction conditions (eg base, solvent, temperature). This project will include the manufacture of CatKits to existing specifications as well as the identification, research, development and testing of novel CatKits to meet commercial and industry demands.
Internship sponsored by the Royal Society of Chemistry.
Location: office base in Cardiff, UK
Contract: Temporary for 6 months. Extension dependent on business needs
Compensation: £21-24K, 25 days annual leave, company benefits
Start date: February 2019, negotiable
Key Responsibilities and Accountabilities
Reporting directly to a Senior Scientist, your responsibilities will include:
Taking a lead on the CatKit project
The manufacture of CatKits to existing specifications
Novel research to identify, develop and test CatKits for new target reactions
Validation of CatKit specifications to enable quality control
Operating in the controlled environment of a glovebox to handle and work with air and moisture sensitive materials
Gaining an awareness of commercial and industry demands to shape the direction of the project and enhance its success
Involvement in developing the CatKit customer base, to increase commercial demand
The management of resources to supply CatKits according to customer orders, meeting the requirements of time, quantity and specification
Knowledge and Skills
The ideal candidate will have:
A BSc or Masters' degree with an emphasis on organic or inorganic chemistry
A basic knowledge and understanding of organic synthesis
Some laboratory experience of synthetic chemistry techniques
Some knowledge and experience of analytical techniques such as HPLC and NMR
Good time and task management capabilities
The ability to record and report on work to high levels of precision and accuracy
Proficiency in the use of information technology including Excel
The ability to work both independently and collaboratively to solve problems
Person Specification
The ideal candidate will be:
Self-motivated and results-oriented with a clear focus on delivery of project objectives
Keen for challenging new experiences, new learning and scientific accountability
Desire to learn the science of chemical process development
Preference for a methodical and thorough way of working, with good attention to detail
Able to think creatively and show initiative to solve problems, develop new ideas and capitalise on opportunities
Good communicator, using written and verbal media
Interested in being exposed to the commercial aspects of working in industry
To Apply for this Position
Please send your CV to angela.moseley@catsci.com with a covering letter outlining why you believe you are qualified for this demanding and exciting role.
Applications will only be considered if received by e-mail.  Applicants must be eligible to work in the UK and must be fluent in both spoken and written English.
Closing date for applications: Monday 14th January 2019
© CatSci Ltd, 2018.
Vacancy enquiries:
Angela Moseley
angela.moseley@catsci.com