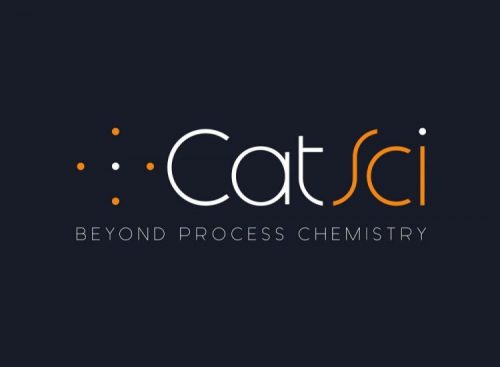 11th December 2019
Cardiff, UK – CatSci, a fast-growing, adaptable and award-winning process research and development contract research organisation (CRO), is furthering its expansion strategy to deliver tailored chemistry services to support the Chemistry, Manufacturing and Controls (CMC) demands of its global pharma customers. As such, it has appointed a strategic advisory board (SAB) of industry thought leaders to advise on the development of new service offerings, as well as bringing two new laboratories online to increase capacity.
The independent advisory board will advise CatSci management on how new capabilities and services can improve value for its growing customer base, helping to increase the number of affordable and best-in-class small molecule therapeutics reaching the market. This will enable CatSci to continue its growth, in line with its strategic aim of creating 500 high-value jobs by 2030.
The board's background encompasses a wealth of expertise across the pharmaceutical development chain, with an important focus on CMC and drug discovery:
Dr Andy Jones of MedrusPharma Consulting Ltd will chair the board. He has an extensive CMC background and will provide an excellent oversight into the medicines manufacturing industry. Having worked as Head of Manufacturing Science and Technology amongst many other senior leadership positions at AstraZeneca, he is now the ISCF Medicines Manufacturing Challenge Fund Director.
Dr Andy Wells of Charnwood Technical Consulting Ltd is a specialist in the field of chemical process research and development, with a focus on exploitation of green chemistry principles and biocatalysis. He has spent the majority of his career employed at major pharmaceutical companies rising to the rank of Senior Principal Scientist at AstraZeneca. CatSci will leverage his unsurpassed knowledge for developing sustainable chemical processes.
Dr Mike Rowley of Xelaro Ltd has an in-depth understanding of the small molecule drug discovery space. He was previously Head of Medicinal Chemistry at AstraZeneca and Senior Vice President of Pharmaron's Drug Discovery Services in Europe.
Dr Nigel Richardson is the Head of Analytical Technology and Automation at GSK. He will provide an invaluable contribution in CatSci's plans to further enhance its expertise in process analytical chemistry.
CatSci's continued growth is reflected by the organisation opening two new laboratories. These are new facilities that have been refurbished to enable CatSci to scale out its best-in-class process research and development operations for API synthesis and manufacturing. This is in addition to laboratories that have been launched this year, which include a scale-up facility, 20L vessels for material supply and analytical facilities for non-GMP analytical development.
Dr Ross Burn, Chief Executive Officer, said: "We are delighted that CatSci is entering another exciting new phase of its strategic growth plan. The appointment of this new advisory board is a pivotal step for the company and the new laboratories will enable us to develop more commercially and environmentally sustainable processes for the benefit of patients worldwide. This is an incredibly exciting time to be working at the company, as we continue our journey towards our vision of becoming the preferred partner for process research and development of small molecule therapeutics."
Editorial enquiries:
Helen Elmes, Notch Communications
+44 161 457 7230