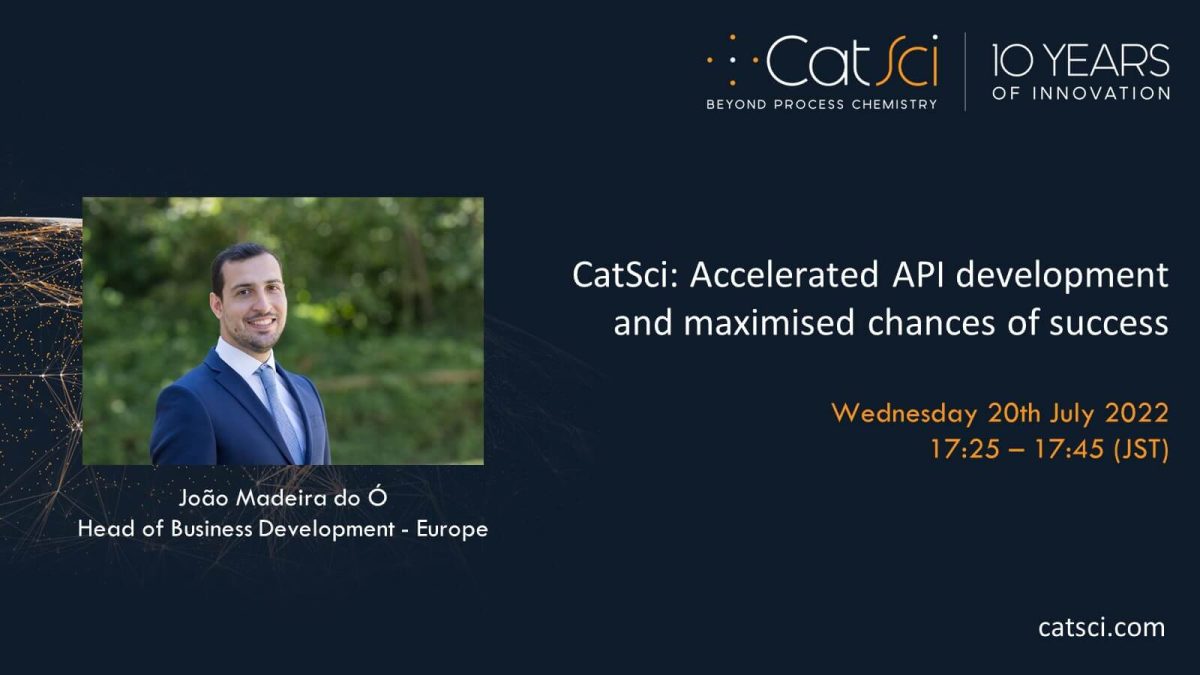 Wednesday 20th July 2022
17:25 JST, 09:25 GMT
CatSci is delighted to announce that our Head of Business Development – Europe, Dr João Madeira do Ó is going to present at the UK-Japan Life Science Seminar Volume 2 virtual event on 20th July. His presentation entitled "CatSci: Accelerated API development and maximised chances of success" will take place at 17:25 JST, 09:25 GMT.
João will be discussing how CatSci leverages its highly-qualified team, Large Pharma workflows and cutting-edge technology to de-risk and expedite our customers' pipeline.
To register for the event click here.