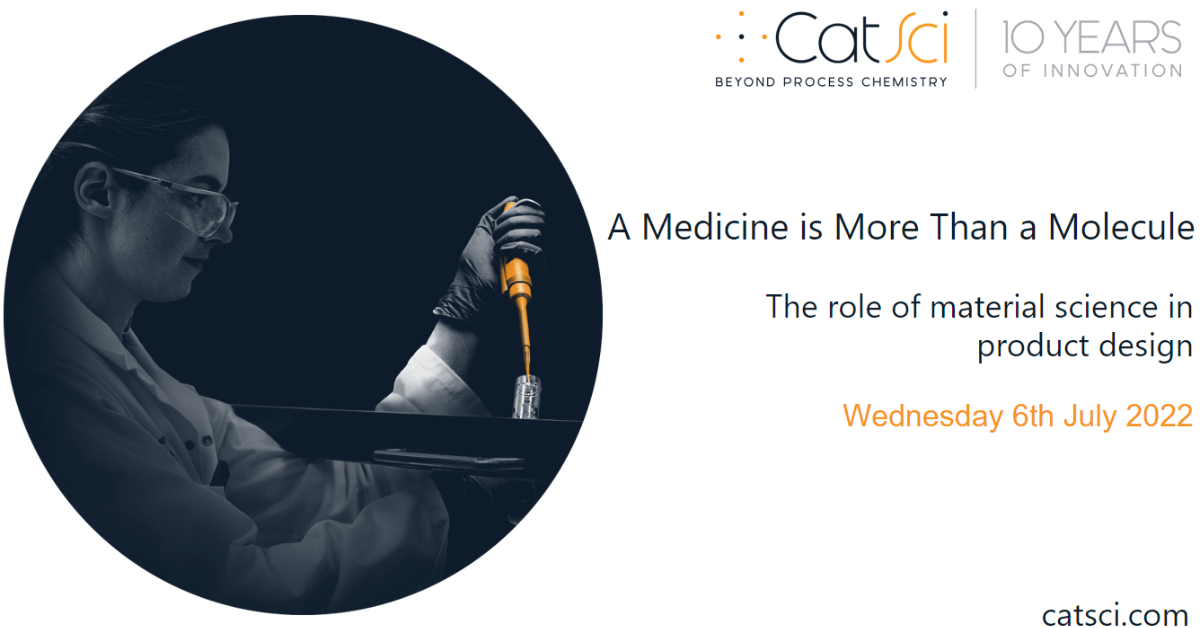 CatSci hosted a free virtual symposium entitled "A Medicine is More Than a Molecule" on Wednesday 6th July at 14:00 (BST)/ 15:00 (CET)/ 09:00 am (EDT).
The event discussed the crucial role of material science in product design. In pharmaceutical medicines development, solid-state properties of pharmaceutical materials play a key role in their success; the solid form is critical in formulation performance, manufacturing process control, and purification. Furthermore, solid form selection is a key decision to optimise trade-offs, facilitate control, and improve the probability of success and the security of supply.
Also, we introduced SmartPath. SmartPath is your tailored API Risk Assessment that risk assesses your API, project, and formulation data and offers smart mitigation strategies. With SmartPath, you can focus on what matters most – delivering your asset to the next step, without surprises or delays.
The complete agenda for the symposium can be found here.