Welsh Secretary of State visits CatSci facilities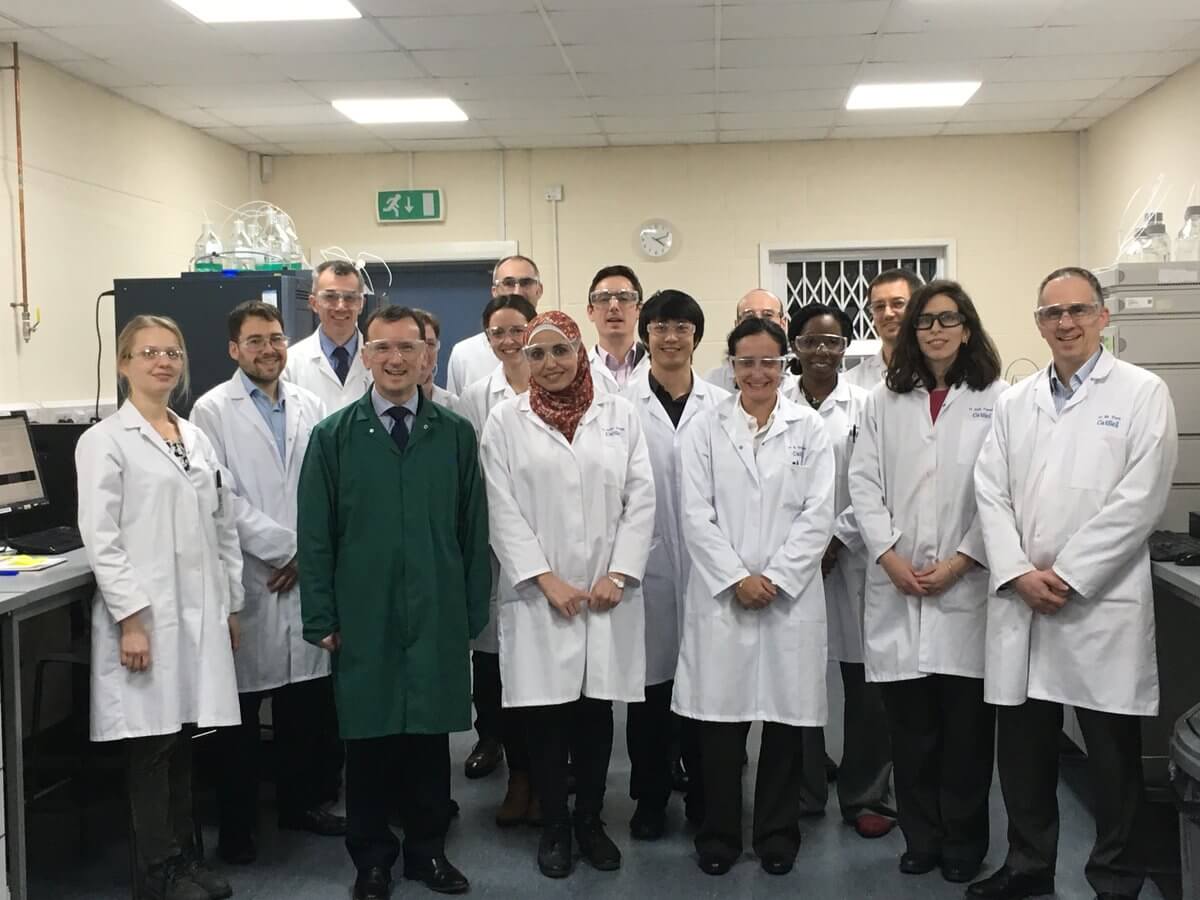 CatSci Ltd was proud to host Secretary of State for Wales, Alun Cairns, at its facility in Cardiff on December 7th.
The visit was featured on ITV News, where CatSci's CEO Ross Burn discussed the company's story, UK exports and business growth in life science, with a focus on how CatSci operates in a global marketplace and provides quality process research and development services to pharmaceutical companies internationally. As well as a full tour of the world-class facilities and meeting the staff, Alun Cairns gave his thoughts on the significance of CatSci's work as part of Wales' growing life science sector and its impact on chemical development worldwide.
"CatSci is an important part of the growing life sciences sector in Wales, providing companies all over the world with chemical reaction expertise. The UK Government will ensure that CatSci can continue its work, cementing Wales' position as a hub for life science proficiency." Alun Cairns, Secretary of State for Wales
"We are delighted to welcome the Secretary of State for Wales to see first-hand the global impact of research and development that is being delivered daily by our team of talented scientists from our facility here in Wales." Ross Burn, CatSci CEO