Webinar: Experiment. Collect Instrument Data. Analyze.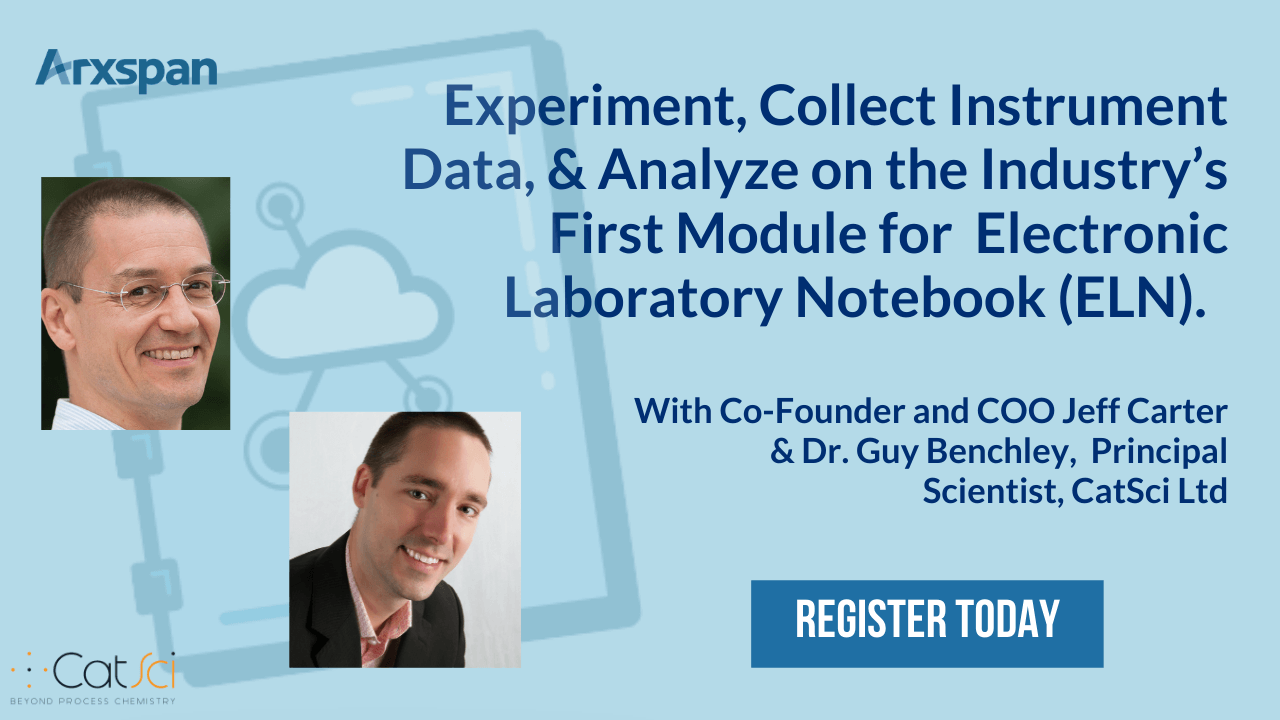 Collect, process and report instrument data directly into the Integrated Analytical Module for Arxspan Electronic Lab Notebook (ELN)
Thursday 5th November 2020 / 4pm GMT / 11am EST 
CatSci are delighted to be participating in this webinar with Arxspan to talk about their Electronic Laboratory Notebook (ELN), designed specifically for use with analytical instruments such as NMR and mass spec enabling general data manipulation and reprocessing at the chemist's desk. Dr Guy Brenchley, Principal Scientist at CatSci, will be discussing how CatSci uses this tool to automate data processes and tie R&D activities to Quality Control, with co-founder and COO of Arxspan, Jeff Carter.
Attend this webinar to learn how CatSci have reduced barriers to efficient ways of working by adopting this tool. This digital solution brings together the needs of synthetic and analytical chemists expediting knowledge creation for our customers.
Access the webinar here: https://www.arxspan.com/webinars-analytical_module-eln/