The Next Decade of Drug Development
5th – 7th October 2021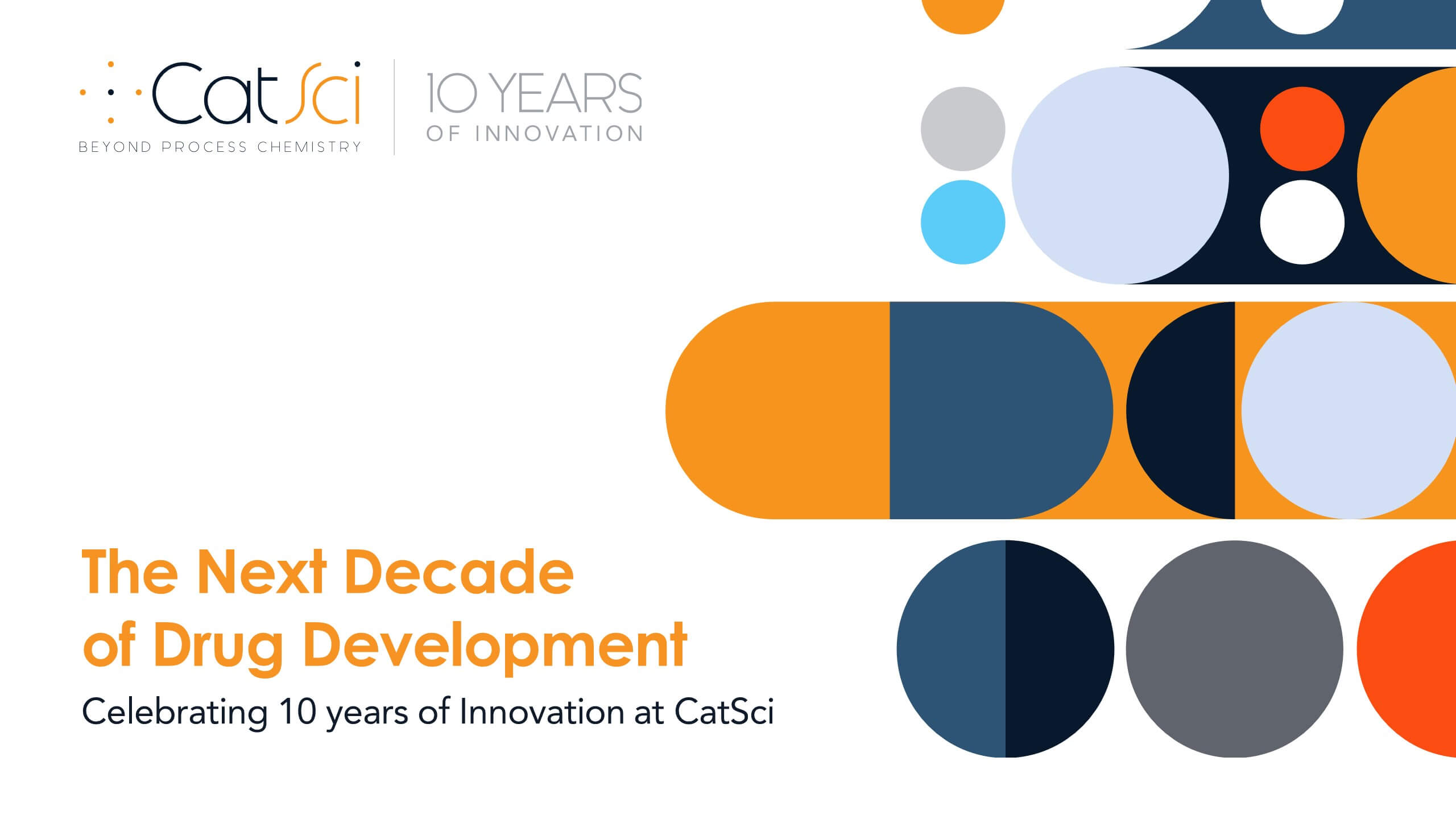 CatSci has a special birthday coming up! It is about to celebrate its 10th anniversary. As part of the celebrations of this milestone, CatSci will be hosting a free 3 half-day online symposium entitled: The Next Decade of Drug Development from 5th – 7th October.
The event will be centred on the future of medicines development. It will feature industry-leading speakers from AstraZeneca, Bristol Myers Squibb, DeepMatter, Infinity Pharmaceuticals, Merck, Novartis, R.I., Roche, Syngenta and more.
They will deliver succinct 25-minute presentations about their work. At the end of each talk, there will also be time for the speakers to answer questions from attendees, and time allocated throughout the afternoon for networking sessions.
Our agenda includes talks from:
The complete agenda for the symposium can be found here.
Join us to celebrate our 10 years of Innovation and complete the event registration form.